What is Paper Pallet?
Our paper pallets are ideal replacement for wooden pallets where weight, safety, recyclable or import and export restrictions area concern.
At a fraction of the weight of wood, paper pallets reduce weight costs and can be handled safely without mechanical assistance.
Paper pallets combine the best qualities you need in shipping pallets and are designed for many diverse applications.
Why Go For Paper Pallet?
Lightweight and easy to handle - The low weight of paper makes it easier for the workers to move products from one place to another place.
Costom designed to meet your needs - As compared to plastic pallets which require expensive molds and wood pallets which have limited flexibility due to standard sizes of lumber, paper pallets are always the best choice to easily customized for your particular need.
Reduce cost over wood usage
Paper Pallets are not only economical but strong as well, it can carry up to 1 tons of items
Quality manufacturing process
No jagged nails or corners to damage your product
Less shipping weight
Reduce your container cost- Accidents and injury cases such as back strain, splinters and cuts can be reduced.
Costom made size available
Made from recycled material
Dust free
High stacking straighter
No need fumigation
Weather resistance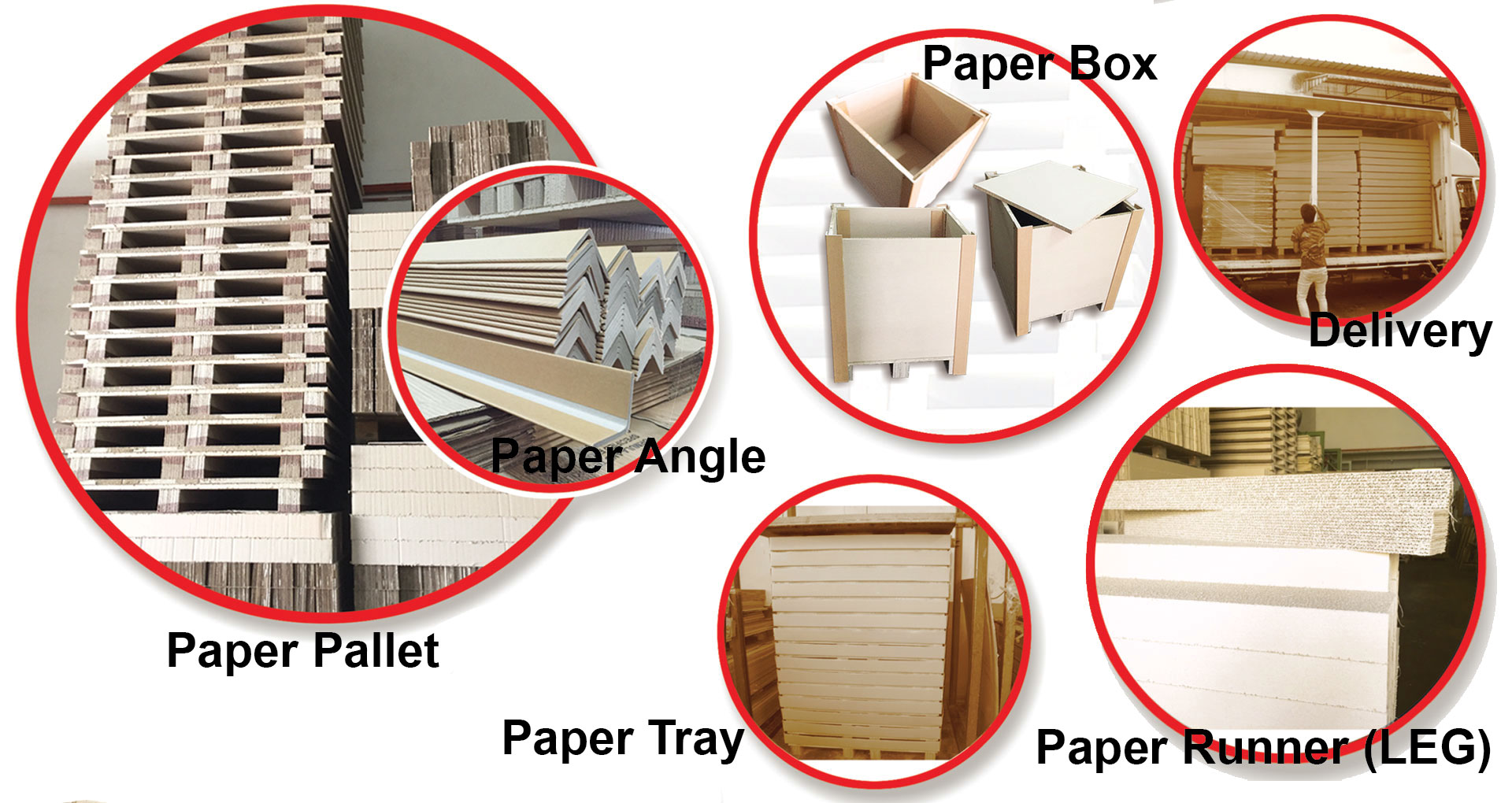 ENVIRONMENTAL FRIENDLY
All companies want to be environmentally friendly, it is always tough to do so without adding cost and sacrificing functionality.
However with paper pallet, a pallet that is made from recycled material, is environmentally friendly, while providing superior strength and functionality.
Neat, clean and nail-free are 3 main reasons that the paper pallets work great in retail environment.
As paper pallets can be easily disposed of in standard compactors, there is no problem with disposal at store level and can be sold for recycle at a residual value.
Additionally, by replacing wooden pallets with our paper pallets, we can also eliminates any potential human health and environmental impacts of fumigant use.
GLJaya's paper pallets contain no risky chemicals. Good for your environment. Good for you.