estd

1990
SERVICES
with 25 years experience
GL JAYA PRINT SDN BHD is expanding its business into diversified new areas by utilizing its core technologies acquired in printing. We continuously offer the most advanced leading edge product and services.
GL JAYA PRINT's involvement in commercial printing encompasses developing new marketing and communication methods in various media and business fields, as well as proposing solutions for clients. Specifically, we provide customers with new ideas and new value via major business services.
Services
Here's a short list of the services you'll experience
Digital Printing

GL Jaya is a specialist in Variable Data Printing, ideal for highly customised projects such as one-to-one marketing campaigns. High quality, short-run jobs for extremely time-sensitive projects are now cost-effective. You also have the flexibility of mixed-media jobs. Confidential data, such as financial reports, are protected by a high-security workflow process.

Offset Printing

Including printing of product manuals, product catalogues, pamphlets, posters, flyers, calendars, corporate brochures, leaflets, stickers, Invitations cards, paper bags, packaging materials, computer form to all types of office stationeries.

Printables

We provides beautiful printable services that you can customize and print on your company products, uses it to deliver the brand reinforcement that you are proposing. Eg: T-Shirt, Pendirve, Stationery, KeyChain, Notepad
Large Format Printing

Ideal for indoor and outdoor displays. Large format printing needs specialised knowledge of materials (UV and weather-resistant, durable, etc.), design and printing processes. Large format printing including posters, exhibition graphics, billboards, banners, signs, window graphics, floor stickers, hoardings and much more.

Food & Beverage Packaging

GL Jaya focus on Food & Beverage Packaging revolution as well, Food Packing play a critical role in meeting food safety requirements and environmental goals. Consumers want food and drinks to be fresh, appealing, and safe. And both consumers and producers want to minimize the impact packaging has on the environment.

Fabrication

Whether it's a fundraiser, a Sales, event or any other show, no matter how your ideas are, we offer a highly flexible and affordable service that is designed to adapt to your needs.GL Jaya can efficiently set the area up for both aesthetical and practical purposes.

Paper Pallet

Our Paper Pallets are ideal replacements for wooden pallets where weight, safely, recyclable or import and export restrictions area a concern. At a fraction of the weight of wood, paper pallet reduce weight costs and can be handled safety without mechanical assistance. Paper Pallets are designed to meet our customer satisfactions.
we are recognised and certified
This is why our customers keep business with us in pass 25 years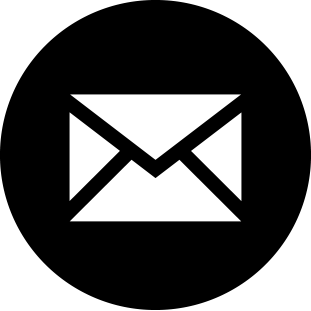 Let's talk !
If you would like to find out more about what we do and how we could help, contact us now to find out more.
Our friendly team will be delighted to help you